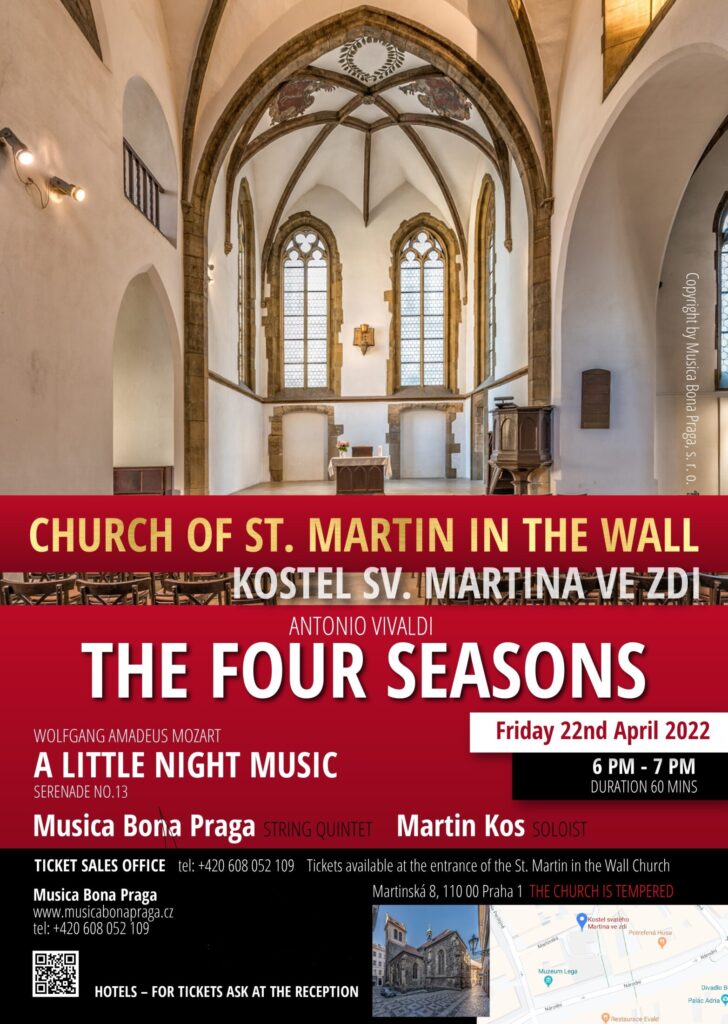 BUY TICKETS DIRECTLY FROM THE ENSEMBLE MUSICA BONA PRAGA BY BANK TRANSFER FOR CZK400,- PLEASE CONTACT US:
Musica Bona Praga
+420 608 052 109
info@musicabonapraga.cz
Bank account number: 270 174 8491/2010. IBAN: CZ6320100000002701748491. BIC/SWIFT: FIOBCZPPXXX.
If we will have to cancel this concert following the Czech government regulation in relation to the coronavirus outbreak, tickets will be refunded via bank transfer.